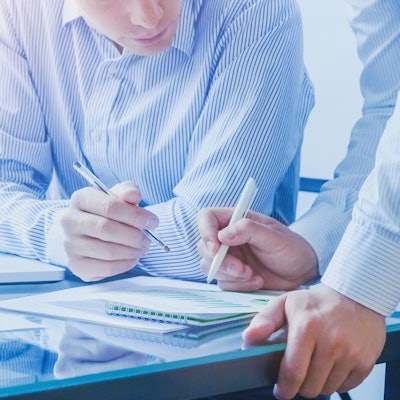 Veracyte is set to pay $50 million -- $40 million in cash and the rest in common stock -- for an exclusive global license to the NanoString nCounter diagnostics platform. The company said the deal will power the international expansion of its genomics products, especially its investigational nasal swab test for lung cancer.
Per the deal, NanoString is due another $10 million as Veracyte's tests are launched on the platform commercially. NanoString's platform enables the simultaneous analysis of RNA, DNA, or protein targets for up to 800 genes.
Veracyte's first priority as part of the agreement is to introduce its Envisia classifier for detecting idiopathic pulmonary fibrosis for use in a kit-based test that runs on the nCounter platform. Veracyte is targeting an international launch date for Envisia of 2021, which it will follow with an introduction of the new nasal swab genomic test in 2022.
The deal also includes the acquisition of other products: NanoString Prosigna, which assesses prognosis in breast cancer patients, and the investigational LymphMark test, which analyzes lymphoma subtypes.