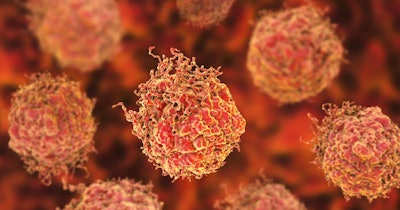 MDxHealth said Wednesday it received notice that its Select mdx test for prostate cancer test has successfully completed a rigorous technical assessment under the Molecular Diagnostics Services (MolDX) Program developed by Palmetto GBA.
Select mdx will now be reimbursed in the U.S. for Medicare patients who meet coverage conditions under the foundational Local Coverage Determination (LCD) for Molecular Biomarkers to Risk-Stratify Patients at Increased Risk for Prostate Cancer.
The test provides insights on an individual's personal prostate cancer risk and whether an initial prostate biopsy is required.
"We look forward to expanding the availability of our test to current and new customers and to patients entering the diagnostic pathway of prostate cancer," Michael McGarrity, CEO of MDxHealth, said in a statement.
Last November, the firm had reduced its revenue guidance for full-year 2022 because the MolDx notification about Select mdx was taking longer than expected.