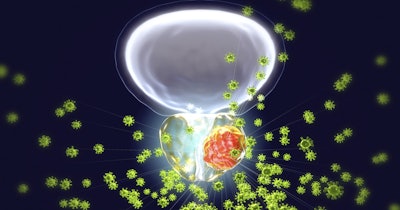 MDxHealth on Tuesday said it no longer expects to receive Medicare payments this year for its Select mdx prostate cancer risk test, which provides insights on an individual's personal prostate cancer risk and whether an initial prostate biopsy is required.
To obtain Medicare payments, the firm had to submit a technical assessment for review and consideration under a local coverage decision (LCD) process recently implemented by the Molecular Diagnostics Services (MolDX) Program, which is administered by Palmetto GBA.
The indication for use of Select mdx, covered by a Medicare category called LCD Molecular Biomarkers to Risk-Stratify Patients at Increased Risk for Prostate Cancer, became effective in July.
Based on a recent communication with MolDX, a final coverage decision is not expected until the first half of 2023, the firm said.
In a separate development, a recently released National Comprehensive Cancer Network (NCCN) for Prostate Cancer guideline expands the indication for use of its Oncotype DX Genomic Prostate Score (GPS) test to include high-risk patients with localized prostate cancer, MDxHealth said.
It recently acquired the Oncotype DX Genomic Prostate Score (GPS) test from Exact Sciences.
The expanded criteria to address high-risk patients provide additional validation for the clinical utility of GPS in making prostate cancer treatment decisions, the firm said.
"While early, we are well into our integration plan for our GPS test and have our expanded field sales organization in place to support continued growth," Michael McGarrity, CEO of MDxHealth, said in a statement.
He noted that securing Medicare reimbursement for new molecular diagnostic technologies is now a more rigorous and iterative process under the new foundational LCD program.
As a result of recent developments, the company is revising its estimate for 2022 revenue. It now expects that revenue to between $36.5 million and $37.5 million, a decrease from $40 million to $42 million.
"With multiple levers for sustainable revenue growth, the company is initiating 2023 revenue guidance of [$65 million to $70 million]," McGarrity said.