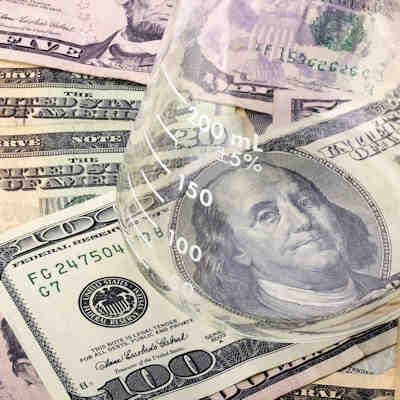 MDxHealth on Thursday reported revenues for the second quarter ended June 30 of $6.9 million, representing a 22% increase over Q2 2021.
Revenue for the first half of the year was $13.0 million, representing 21% growth over the first half of 2021.
For the half year, MDxHealth posted a net loss of $18.1 million, or a loss of $.12 per share, compared to a loss of $13.3 million, or a loss of $.12 per share, in the same period of 2021.
Cash and cash equivalents as of June 30 were $40 million.
On August 2, the firm had announced that it entered into an asset purchase agreement with Genomic Health, a subsidiary of Exact Sciences, to acquire the Oncotype Dx GPS (Genomic Prostate Score) test along with most of its team of urology sales and marketing professionals.
On the same day, MDxHealth announced that it obtained debt financing of $35 million under a new loan and security facility with an affiliate of Innovatus Capital Partners, which replaced its 9 million euro debt facility with Kreos Capital.
MDxHealth said that for full-year 2022, it expects to book revenues of $40 million to $42 million, an increase of 80% to 89% over full-year 2021 revenue.