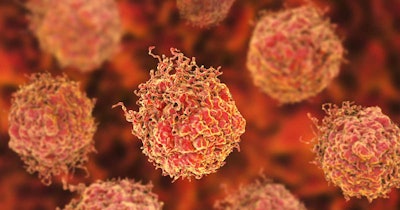 Cleveland Diagnostics said on Thursday that Medicare administrative contractor CGS Administrators (CGS) has issued a final local coverage decision (LCD) providing favorable coverage for its IsoPSA blood test, which interrogates structural variants of prostate-specific antigen (PSA).
Up to 75% of the prostate biopsies performed in the U.S. are negative for high-grade disease, placing undue burdens on patients, clinicians, and the healthcare system. Prostate-specific antigen (PSA) tests measure the concentration of a protein circulating in the blood that is produced by normal, as well as malignant, cells of the prostate gland.
In large, prospective multicenter studies of men scheduled for biopsy, IsoPSA demonstrated greater diagnostic accuracy than PSA alone in identifying patients with high-grade cancer.
A large real-world clinical utility study has also shown that IsoPSA can reduce the number of unnecessary prostate biopsies by up to 55%, Cleveland Diagnostics said.
IsoPSA will now be covered for the millions of men enrolled in Medicare nationwide, and the effective date for coverage is Nov. 20.
Further, the American Medical Association has awarded a Proprietary Laboratory Analysis code for IsoPSA, providing the mechanism for payment required by payors to track and reimburse Cleveland Diagnostics for IsoPSA. The so-called CPT-PLA code (0359U) will be effective January 1, 2023.