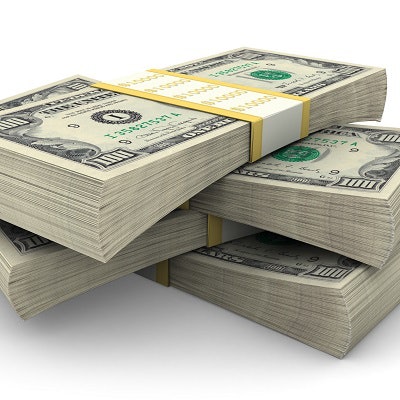 Out-of-network billing by pathologists and other specialists costs the healthcare system big bucks -- to the tune of $40 billion a year in the U.S. -- and needs to be remedied, Yale University researchers reported on December 16 in the journal Health Affairs.
Physicians who do not reach an agreement with insurance companies regarding inclusion for in-network services may still bill as out-of-network providers. Depending on state laws, the balance that is not covered by insurance companies may then be billed directly to patients. Hence, patients may visit a hospital in their insurance network but wind up receiving surprise bills from out-of-network providers who work there.
The study analyzed 2015 data for patients who were younger than 65, insured through a large commercial insurance plan, and seen at in-network hospitals across the U.S. For the analysis, the researchers noted the mean share of cases that were billed out of network for particular medical specialties:
12.3% of care involving a pathologist
11.8% of anesthesiology care
11.3% of cases involving an assistant surgeon
5.6% of claims for radiologists
"Our estimates show that if these specialists were not able to bill out of network, it would lower physician payments for privately insured patients by [13.4%] and reduce total health care spending by [3.4%] (approximately $40 billion annually)," wrote Zack Cooper, PhD, an associate professor of health policy at Yale University, and colleagues.
The authors noted that for-profit hospitals have financial incentives to allow out-of-network billing. For example, it may mean more orders for studies that bring in money for facilities. For the physicians, out-of-network billing may mean significantly higher payments.
Compared with Medicare rates, mean out-of-network charges were 802% higher for anesthesiologists, 562% higher for pathologists, 452% higher for radiologists, and 2,652% higher for assistant surgeons. The researchers didn't have actual balance bills to patients; rather, they estimated these based on physician charges and median in-network payments and found that they were substantial (see table).
Median balance bill: Physician charges minus median in-network payments
Assistant surgeons
$7,420
Anesthesiologists
$1,171
Pathologists
$177
Radiologists
$115
The authors reviewed a range of potential policy solutions, with the goal of protecting patients from surprise out-of-network bills while providing fair compensation for physicians to ensure access. The preferred solution is regulating the contracts of physicians who work in hospitals and are not selected by patients, with hospitals being required to sell bundles of services in pathology and other specialties, they concluded.