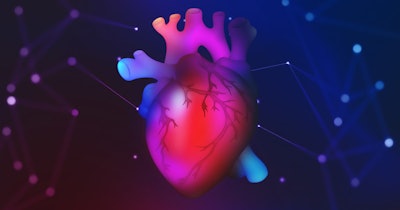 U.K.-based GeninCode announced Wednesday that it has filed a 510(k) pre-market notification with the U.S. Food and Drug Administration (FDA) for its Cardio inCode-Score (CIC-SCORE) polygenic cardiovascular disease risk score test.
The filing is part of GeninCode's effort to expand its U.S. commercial distribution of CIC-SCORE; the company filed its pre-submission for GeninCode with the FDA last year. The test is currently offered in the U.S. through GeninCode's CLIA-certified and College of American Pathologists-accredited lab in Irvine, CA as part of an early-access program.
The CIC-SCORE test recently received a CPT PLA code (0401U); in a statement, GeninCode says it expects a payment rate for the test to be set by the U.S. Centers for Medicare and Medicaid Services in October.
GeninCode, whose portfolio of tests also includes tests for sudden cardiac death and familial hypercholesterolemia, signed an agreement with Eversana in 2021 to commercialize its tests in the U.S.