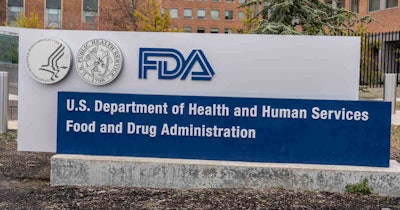 A U.S. Food and Drug Administration (FDA) advisory committee is scheduled to meet on October 31 to discuss and make recommendations on Vertex Pharmaceuticals' and CRISPR Therapeutics' CRISPR-Cas9 gene-editing-based therapy, exagamglogene autotemcel (exa-cel).
Exa-cel was developed for the treatment of sickle cell disease (SCD), as well as transfusion-dependent β-thalassemia (TDT), another hemoglobinopathy. Vertex's application to the FDA indicates its use for "the treatment of sickle cell disease in patients 12 years and older with recurrent vaso-occlusive crises." There are currently no effective treatment options for the management of these crises.
The FDA has granted priority review to exo-cel for SCD and standard review for TDT; these are the first CRISPR gene-editing filings to be accepted for review by the FDA.
The FDA committee has expressed concern about the potential for off-target genomic alterations with the type of gene editing that exa-cel employs, noting that Vertex may need additional studies with larger study groups to ensure sufficient data are available. In its briefing document for the meeting, the committee notes that while Vertex has run studies on the safety and efficacy of exa-cel, "the limited amount of sequencing data present in the reference database for the in silico analysis may not adequately capture variants in this population."
Additionally, for its cellular off-target analysis, Vertex used data from healthy subjects as well as from subjects with TDT and SCD. The FDA expressed concern that "the healthy donor cells may not adequately capture off-target editing in exa-cel due to potential differences in the chromatin landscape in SCD donor cells."
The web conference meeting will be available for viewing; the live link will be on the FDA's meeting agenda materials page.