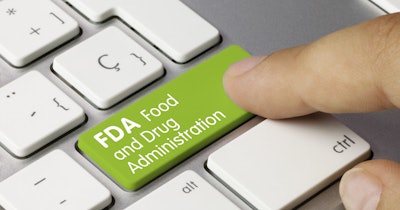 The U.S. Food and Drug Administration (FDA) on Thursday approved Pfizer's Paxlovid, an oral antiviral drug for the treatment of mild-to-moderate COVID-19 in adults.
The oral medication, consisting of nirmatrelvir tablets and ritonavir tablets co-packaged for oral use, is indicated for those who are at high risk for progression to severe COVID-19, including hospitalization or death.
Paxlovid is the fourth drug — and first antiviral pill — approved by the FDA to treat COVID-19 in adults.
The FDA first made Paxlovid available in December 2021 under emergency use authorization for high-risk individuals ages 12 and up. Pfizer manufactured and packaged the oral antiviral under the EUA. Distributed by the U.S. Department of Health and Human Services, the drug will continue to be available for adults and as a treatment for eligible children ages 12 to 18 who are not covered by the current approval, the FDA said.
The efficacy of Paxlovid was primarily supported by the final results of EPIC-HR — a randomized, double-blind, placebo-controlled clinical trial that evaluated the antiviral for the treatment of non-hospitalized symptomatic adults with a laboratory-confirmed diagnosis of SARS-CoV-2 infection.
Patients were adults 18 years of age and older with a prespecified risk factor for progression to severe disease, or were 60 years and older regardless of prespecified chronic medical conditions, the FDA said.
All patients had not received a COVID-19 vaccine and had not been previously infected with COVID-19.
Paxlovid significantly reduced the proportion of people with COVID-19 related hospitalization or death from any cause through 28 days of follow-up by 86% compared to placebo among patients treated within five days of symptom onset and who did not receive COVID-19 therapeutic monoclonal antibody treatment, the FDA added. In the study, 977 patients received Paxlovid while 989 patients received a placebo. Among them, 0.9% who received Paxlovid were hospitalized due to COVID-19 or died from any cause during 28 days of follow-up compared to 6.5% of the patients who received the placebo.
Paxlovid is not approved or authorized for use as a pre-exposure or post-exposure prophylaxis for prevention of COVID-19.