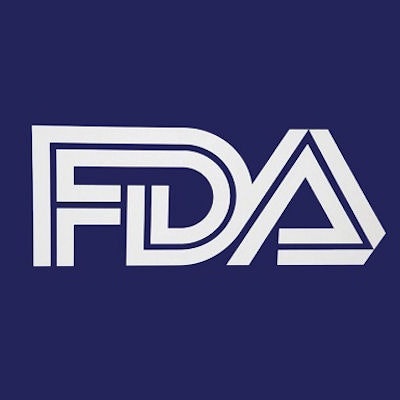 The U.S. Food and Drug Administration (FDA) has published the names of 28 coronavirus antibody tests that may no longer be marketed or distributed, as part of its crackdown on the quality of products introduced on an emergency basis during the pandemic.
The names of the products and their manufacturers are now on a "removal list" as they are not in compliance with new regulatory requirements announced by the agency this month. It includes products that have been voluntarily withdrawn and products that have not been cleared through the FDA's emergency use authorization (EUA) pathway. Critics have been alarmed at what they saw as a lax regulatory approach during the pandemic, resulting in the market entry of many tests for immunoglobulin G (IgG) and immunoglobulin M (IgM) antibodies that had never been validated or reviewed. The agency responded by changing its policy to require commercial manufacturers to submit EUA requests within 10 business days from the date that they notified the agency of their validation testing. The FDA also now has specific performance thresholds that testing products must meet.
In a statement about its publication of the removal list, which was published May 21 on a section of the FDA website pertaining to the availability of tests, the agency said that it is "providing promised transparency for antibody tests."
The products on the list are as follows:
Artron BioResearch/Artron Laboratories, COVID-19 IgM/IgG Antibody Test
BestNovo (Jiangsu) Medical Technology, BestNovo COVID-19 IgM/IgG Antibody Rapid Test kit
Biobase Biodustry (Shandong), SARS-CoV-2 IgM/IgG Antibody Test kit (colloidal gold)
BioMedomics, COVID-19 IgM-IgG rapid test
Bioscience (Chongqing) Diagnostic Technology, Qualitative Diagnostic Kit for Novel Coronavirus (2019-nCoV) IgM Antibody
Bioscience (Chongqing) Diagnostic Technology, Qualitative Diagnostic Kit for Novel Coronavirus (2019-nCoV) IgG Antibody
Bioscience (Tianjin) Diagnostic Technology, Qualitative Diagnostic Kit for Novel Coronavirus (2019-nCoV) IgM Antibody
Bioscience (Tianjin) Diagnostic Technology, Qualitative Diagnostic Kit for Novel Coronavirus (2019-nCoV) IgG Antibody
Boson Biotech (Distributed by Pure Genetic Medical), Rapid 2019-nCoV IgG/IgM Combo Test Card
Changchun Wancheng Bio-Electron, COVID-19 IgG/IgM Antibody Rapid Test kit (colloidal gold immunochromatography)
Diazyme Laboratories, Diazyme SARS-CoV-2 Antibody Rapid Test
Genlantis Diagnostics, CovidQuik Coronavirus (COVID-19) IgM/IgG Antibody Test
Hangzhou Clongene Biotech, COMBRA COVID-19 IgM/IgG Rapid Test Cassette
Hangzhou Testsea Biotechnology, One Step SARS-CoV2 (COVID-19) IgG/IgM Test
Hunan RunKun Pharmaceutical, SARS-CoV-2 lgM/lgG Test kit (colloidal gold)
IMMY, clarus SARS-CoV-2 Total Antibody EIA
Jiangsu Eubo Biotechnology, EUBO COVID-19 IgG/IgM Rapid Test Cassette (WB/S/P)
Lifeassay, Test-it COVID-19 IgM/IgG Lateral Flow Assay
Phamatech, COVID-19 IgG / IgM Rapid Test
Promedical, COVID-19 Rapid Test
Saladax Biomedical, COVID-19 IgG/IgM Rapid Antibody Test
Shanghai Eugene Biotech, SARS-CoV2 (COVID-19) IgG/IgM Rapid Test
Shenzen Landwind Medical, COVID-19 IgG/IgM Rapid Test
Vita Testing, COVID-19 IgM/IgG Antibody Rapid Test Kit
Zhengzhou Fortune Bioscience, COVID-19 Antibody Rapid Test Kit (colloidal gold immunochromatography method)
Zhengzhou Fortune Bioscience, COVID-19 IgM Antibody Rapid Test kit
Zhengzhou Fortune Bioscience, COVID-19 IgG Antibody Rapid Test kit
Zhongshan Bio-Tech, SARS-CoV-2 IgM/IgG (GICA)