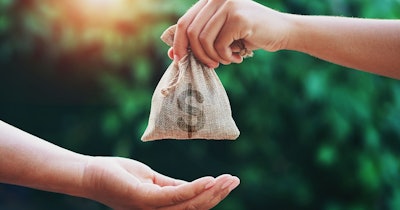 U.K. research projects are to benefit from 1.3 million pounds ($1.6 million) in grants to improve diagnostic testing and potential new treatments for muscle-wasting and -weakening conditions.
Muscular Dystrophy UK, a charity, is funding a range of work it says could be "life-changing" for patients, including the development of simple blood tests that could lead to earlier treatment and monitoring of how well clinical trial drugs work.
Dr. Stephanie Duguez, a researcher and senior lecturer at Ulster University's School of Medicine in Derry, U.K., has been awarded a 12-month grant worth 29,885 pounds ($37,077). Dr. Duguez and her team have identified 15 sphingolipids, amounts of which differ between people with or without a muscle-wasting condition. Sphingolipids are fatty molecules contained in small bubblelike particles called secretory vesicles that can enter the bloodstream when released by cells.
The researchers aim to develop a blood test that can detect the molecules and facilitate the diagnosis of several conditions, including spinal muscular atrophy (SMA), facioscapulohumeral muscular dystrophy, inclusion body myositis, and myasthenia gravis. The blood tests would also be used to assess the effectiveness of nusinersen, a clinical trial drug for SMA.
People with muscle-wasting conditions are often misdiagnosed at first, or their symptoms are dismissed as signs of aging, says the charity.
"We hope that these new blood biomarkers can ultimately enable patients to get a confident diagnosis more quickly," Dr. Duguez said in a statement.
"Our team includes researchers who have had close relatives affected by muscle wasting and weakening condition, so the possibility to make a difference to patients would mean the world to us," she added.