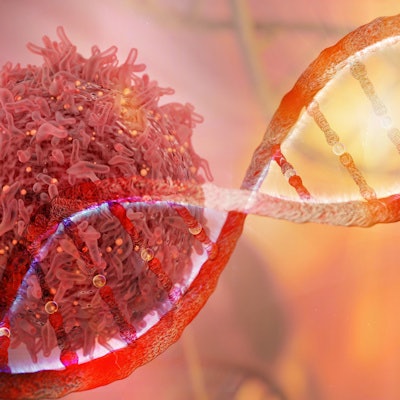 Foundation Medicine has received a breakthrough device designation from the U.S. Food and Drug Administration (FDA) for its FoundationOne Tracker circulating tumor DNA (ctDNA) detection and molecular monitoring assay.
The FDA granted the designation for use of the assay in detecting molecular residual disease (MRD) in early-stage cancer after curative therapy. These test results can then help to guide further treatment decisions in these patients, according to the vendor.
Foundation Medicine developed the assay in partnership with Natera, combining its own tissue-based comprehensive genomic profiling platform with Natera's personalized ctDNA technology. A research use only version of FoundationOne Tracker was introduced in June 2021.