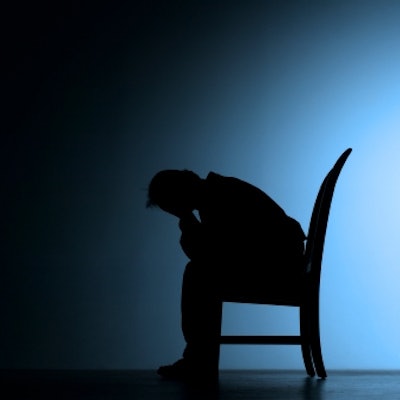 Studies exploring the biological mechanisms for suicide risk and major depressive disorder as measured in blood and tissue samples are in the works, using two separate grants awarded by the National Institute of Mental Health (NIMH), an arm of the U.S. National Institutes of Health (NIH), and announced on August 28.
The NIMH has jointly awarded a $3.6 million grant to investigate the potential for a blood test for suicide risk to researchers at the Van Andel Institute in Grand Rapids, MI; Pine Rest Christian Mental Health Services, also of Grand Rapids; and Columbia University in New York City. The grant money will be used over five years to study inflammatory mechanisms associated with suicide risk, based on research by Dr. Lena Brundin, PhD (Van Andel); Dr. Eric Achtyes (Pine Rest); and Dr. J. John Mann (Columbia).
The theory is that depression and suicidal ideation are caused by chronic inflammation, and biomarkers for inflammation could be identified and tested in blood samples. The researchers plan to initiate a study at Pine Rest in October analyzing blood samples from 160 people who have either depression with suicidal thoughts or depression alone. Separately, they will also analyze brain tissue samples stored at Columbia from people who committed suicide.
In a statement from the Van Andel Research Institute, Achtyes said the hope is that the study will aid in the development of tools to identify people at imminent risk for suicide. The NIMH estimates that the rate of suicide rose from 10.7 to 14 people per 100,000 in the U.S. between 2001 and 2017.
Separately, Yogesh Dwivedi, PhD, of the University of Alabama at Birmingham has received a $3 million grant from the NIMH to explore the causes of major depressive disorder through the analysis of postmortem brain tissue from people who had the condition.
Dwivedi's research has focused on messenger RNA: Analyses of human tissue have shown changes involving enzymes that alter messenger RNA, which, in turn, could result in aberrant gene expression, resulting in major depressive disorder. Dwivedi, who is a professor of psychiatry and neurobiology, will compare brain tissue from people with and without the condition.