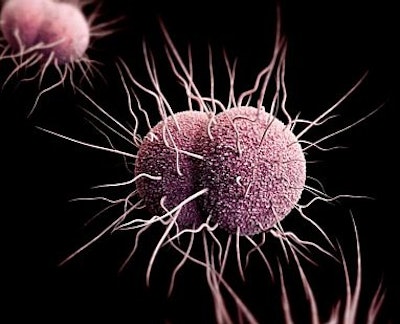 Binx Health on Thursday announced a strategic agreement with Afaxys Group Services to expand access to sexual health and wellness testing through Afaxys' Group Purchasing Organization (GPO).
"Collaborating with Binx gives our GPO members and the patients they serve access to onsite testing services or remote collection options, both of which may help lower the barriers to testing and combat the surge in sexually transmitted infections," Angela Hensel, executive director at Afaxys, said in a statement.
The collaboration will enable expanded access to Binx io, a point-of-care testing platform that has been CLIA-waived and received clearance from the U.S. Food and Drug Administration (FDA), Binx said.
Binx io delivers rapid, central-lab quality diagnostic results for the detection of Chlamydia trachomatis (CT) and Neisseria gonorrheae (NG) for males and females within 30 minutes, the company said.
Additionally, Binx will offer Binx everywhere, a physician-mediated digital platform and logistics solution that allows patients to self-collect samples and schedule clinical follow-up. The platform supports a variety of STI panels, including tests for the detection of the human immunodeficiency virus (HIV), as well as pre-exposure prophylaxis (PrEP) medication protocols.
Binx said the agreement will be implemented using a preferred pricing model with joint marketing outreach among Afaxys and Binx.