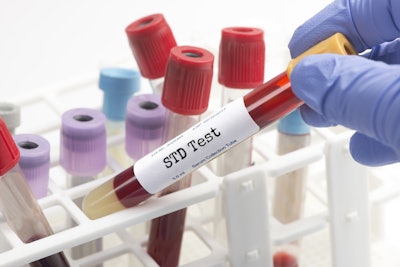 Healthcare technology and diagnostics company Binx Health on Thursday announced a partnership with the Alabama Department of Public Health (ADPH) that lets state residents access remote self-collection sample kits for sexually transmitted infections (STIs).
The program was designed to address socioeconomic, geographic, and transportation issues, Binx said, adding that COVID-19, affordability, and privacy concerns have increased the number of people choosing to participate in remote sample collection services.
"The Binx technology and self-collection program provides much needed access to care, necessary screenings, and treatments for people living in rural Alabama who do not have adequate access to routine sexual health care," Anthony Merriweather, sexually transmitted disease (STD) director at ADPH, said in a statement.
The self-collection kits may be ordered online through the Binx Everywhere digital platform before being mailed to residents, Binx said.
The company's reference labs will then process the samples and, in the event of a positive result, allow licensed healthcare providers to prescribe treatments, Binx added.
The program also shows that those in need of HIV screening who previously could not access testing are using the remote self-collection kits, the firm also said.
ADPH will continue to provide the self-collection kits for STI/HIV testing, the department added.