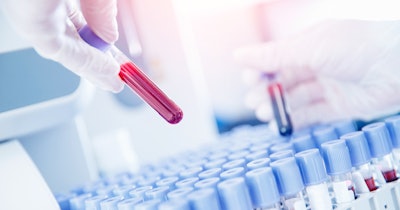 Birmingham AIDS Outreach (BAO), an advocacy organization for people living with HIV/AIDS, and Binx Health, a healthcare diagnostics and technology company with a focus on accessible routine testing, announced on Wednesday the launch of the new Sassy Little Box screening program.
The program will serve the Birmingham, AL, metro area by providing access to self-collection kits for HIV and sexually transmitted infections (STIs) through a network of trusted partners that work with higher-risk populations who may have limited access to care, including Latinos, Blacks, and the LGBTQ+ community.
The Sassy Little Box includes self-collection materials to screen for HIV, chlamydia, gonorrhea, syphilis, and trichomoniasis, along with simple instructions in English and Spanish, allowing individuals to screen for these diseases without having to visit a clinic.
"Bringing sample collection and local care connectivity directly to where people live, work, shop, and socialize helps increase access to care and reduce the stigma associated with sexually transmitted infections and HIV," Kalli Glanz, director of market access at Binx Health, said in a statement.
The Sassy Little Box program uses BAO's years of experience of outreach and partnership with the LGBTQ+ community to provide greater access to community care in addressing the disproportionately high rates of HIV infection and STIs in the area.
The state of Alabama has some of the highest rates of STIs in the U.S.; the greater Birmingham area has some of the highest rates of STIs in Alabama.
"To change the trajectory of healthcare, we need to rethink how we engage with the communities we serve," Josh Bruce, director of prevention education at BAO, said. "BAO is always trying new and innovative ways to provide HIV and STD testing services in the community. By collaborating with local businesses to provide free, convenient, and access to discreet take-home HIV/STD sample collection kits we hope to empower people to know their status. Along with our partners, we are bringing sexual health and wellness out of the shadows."