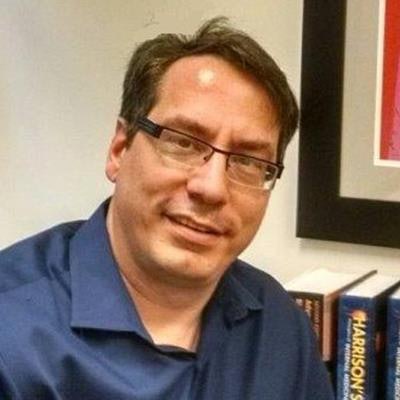 Factors driving the market for testing of sexually transmitted diseases (STDs) include the unfortunate increase in the incidence of infections, the lack of global prevention strategies, and the development of new point-of-care (POC) products. The global market for in vitro diagnostics, including immunoassay analyzers and reagents, molecular STD tests, and POC tests, was worth some $4.2 billion in 2018, up from $4.1 billion in 2017, according to a new Kalorama Information report.
Not that long ago, rates of gonorrhea infection were at historically low levels, and elimination of syphilis was a reasonable goal. The diagnostics industry was able to highlight how advances in STD detection and prevention brought increased rates of detection and treatment.
But the progress is reversing. The number of reported syphilis cases is climbing after being largely on the decline since 1941, and gonorrhea rates also are on the rise. Many young women continue to have undiagnosed chlamydial infections, placing them at greater risk for infertility.
The prevalence of STDs is generally greatest in developing regions of the world -- STDs are among the top diseases for which adults in developing countries seek services. About 550 million new cases of STDs are reported annually worldwide. In the U.S., more than 35 million occur each year, about half of which are in young people between the ages of 15 and 24 years. Sexually transmitted infections (STIs) can lead to long-term health issues, such as infertility.
STDs take a toll on economies
In addition, STDs have become an economic drain on healthcare systems around the world. In the U.S. alone, the cost of treating STDs is about $20 billion each year. The worldwide cost probably is nearly double that amount, and the costs can be complex to measure, with a range of issues at play:
More than 500 million people worldwide are believed to have genital infection with herpes simplex virus (HSV).
More than 290 million women are infected with human papillomavirus (HPV).
The majority of STIs have no symptoms or only mild symptoms that may not be initially recognized as an STI.
STIs, such as HSV type 2 and syphilis, can increase the risk of HIV infection.
Nearly 1 million pregnant women were infected with syphilis in 2016, resulting in more than 200,000 stillbirths and newborn deaths.
In some cases, STIs can have serious reproductive health consequences beyond the immediate effectof the infection itself. These consequences can include infertility or mother-to-child transmission of the infection.
Drug resistance, especially for gonorrhea, is a significant concern.
Lab tests still play a big role
To combat these complex issues, governments must use strategies that maximize long-term population impact by reducing STD incidence and promoting sexual, reproductive, maternal, and infant health. The resurgence of syphilis, and particularly congenital syphilis, reflects a deteriorating public health infrastructure and lack of access to preventive healthcare. STD public health programs continue to face barriers to achieving their mission due to budget cuts, which translate into reductions in clinic hours and screening for common STDs.
Laboratory diagnostics for STDs remain a significant component of the STD testing market, despite of the growth in use of POC testing kits. Some STDs cannot be determined using POC technologies. HSV, low-risk HPV, and chancroid infections that manifest as blemishes on a person's skin, will necessitate a physical examination by a physician or other healthcare provider. Also, while the application of POC technology may be on the rise, many POC tests are not approved by regulatory health authorities, in part because of deviations in sensitivity and specificity criteria.
To this point, laboratory diagnostics remain the most reliable and globally accepted methods for STD testing and hold a larger market share than POC testing. A favorable reimbursement scenario for STD tests in the U.S., Europe, and elsewhere also will facilitate growth of the STD diagnostics market. The challenges for market growth going forward include the stigma associated with STD testing, which has kept voluntary screening rates at a low level.
Many believe that it is important that government programs use approaches that cut the incidence of STDs and facilitate sexual, reproductive, maternal, and infant health. Governments also must modernize surveillance and diagnostics, as well as make screening and testing more widely accessible.
This creates an opportunity for diagnostic manufacturers: New developments in STD diagnostic technology will help improve screening and surveillance efforts. For example, it will be important to provide access to populations in lesser-developed regions where it is difficult to test individuals and deliver their test results. In these cases, there will be an increasingly important role for POC tests that enable testing with reporting of results in 30 minutes or so, which is the goal of companies that serve or plan to serve the STD market.
Bruce Carlson is the publisher of Kalorama Information, part of Science and Medicine Group. More information is available in Kalorama's report on sexually transmitted disease testing markets.
Disclosure: LabPulse.com is a sister company of Kalorama Information.