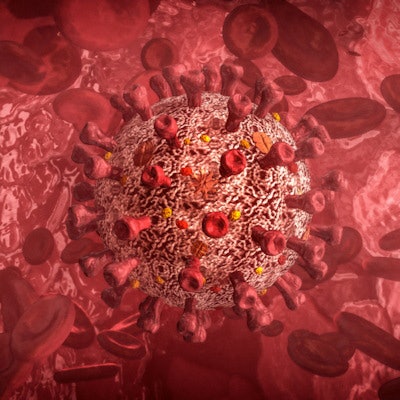 A new DNA test is helpful for making the diagnosis of secondary pneumonia in COVID-19 patients and treating them accordingly, U.K. researchers reported January 11 in the journal Critical Care.
Developed at Addenbrooke's Hospital in Cambridge, U.K., with Public Health England, the polymerase chain reaction (PCR) test screens for 52 different pathogens that may cause respiratory illness in intensive care patients.
Pneumonia in particular is a risk for patients who need mechanical ventilation, such as those with severe COVID-19. In the Critical Care study, which was conducted at Addenbrooke's, researchers found that ventilated COVID-19 patients were twice as likely to have pneumonia than ventilated patients who did not have coronavirus, a statistically significant result.
In contrast to the time-consuming process of taking cultures and growing bacteria in a lab, the DNA test turnaround time is about four hours, allowing for a faster diagnosis and administration of antibiotics where needed, noted co-author Dr. Andrew Conway Morris, an intensive care specialist at the University of Cambridge. In addition to testing for pathogens, the test can show if there is antibiotic resistance, helping to guide appropriate treatment.
The test started is now being used routinely in clinical practice and is being rolled out at Cambridge University Hospitals, which include Addenbrooke's and Rosie Hospital.