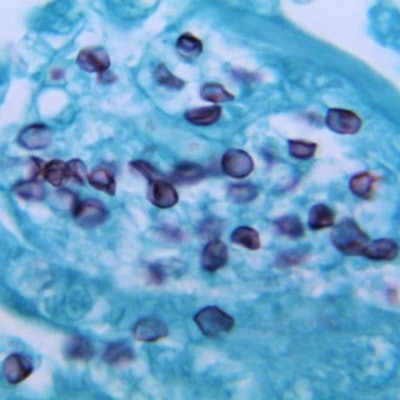 Curetis is planning a first-quarter launch in the U.S. of its Unyvero lower respiratory tract infection cartridge for bronchoalveolar lavage samples, after the product was granted 510(k) clearance by the U.S. Food and Drug Administration.
Designed for use with the company's Unyvero system, the LRT bronchoalveolar panel screens for pneumonia and other respiratory infections. It detects a broad range of causes of infections, including atypical pathogens, such as the fungus Pneumocystitis jirovecii, and screens for antibiotic resistance markers, which is helpful for guiding treatment decisions, according to the company.
This is the first panel cleared by the FDA that includes Pneumocystitis jirovecii, which is a leading cause of pneumonia in immunocompromised patients and is difficult to identify, Curetis noted. Culture-based diagnosis is not possible and the techniques used are labor-intensive, whereas the Unyvero is a rapid molecular test, the company said.