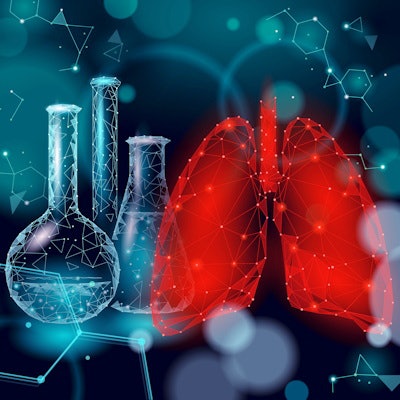 OpGen is promoting a study showing that the company's Unyvero hospitalized pneumonia panel detects potential pneumonia pathogens early, the results published June 22 in the European Journal of Clinical Microbiology & Infectious Diseases.
The study, led by a team from Karolinska University Hospital in Sweden, looked at 69 samples of bacterial respiratory tract pathogens from 27 hospitalized COVID-19 patients.
They found that Unyvero detected at least one additional pathogen in 20 (29%) of the 69 samples tested. Additional pathogens detected by Unyvero in 12 (60%) of the 20 samples were detected by culture from a previous or subsequent sample collected and tested from the same subject in six samples each. The company said this demonstrates the Unyvero panel's ability to detect a potential pneumonia pathogen earlier than culture or very early during an infection.
Researchers also reported that Unyvero detected an additional pathogen from at least one sample collected from 14 of 27 (52%) patients. Ten of these 14 patients had exposure to antibiotics before the collection of samples for culture.