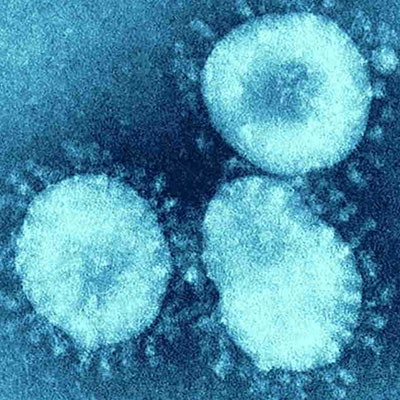 The genomic load of SARS-CoV-2 should be examined as a predictor of adverse outcomes for patients admitted to the hospital with COVID-19 pneumonia, according to a new study published October 29 in the Annals of the American Thoracic Society. Among patients with a severe clinical presentation, those with a high SARS-CoV-2 viral load were almost twice as likely to be intubated or die, researchers found.
The team led by Dr. Ioannis Zacharioudakis from the New York University (NYU) Grossman School of Medicine looked at the medical records of 314 COVID-19-positive patients who came to the NYU Langone Health emergency room between March 31 and April 10. The patients also had viral pneumonia serious enough to require hospitalization.
Of the 314 patients, 107 (34.1%) were categorized into the low SARS-CoV-2 genomic load category, 103 (32.8%) into the intermediate category, and 104 (33.1%) into the high category. Compared with low-genomic-load patients, patients with a high genomic load had a significantly higher unadjusted risk of death (p < 0.001) and reaching the composite outcome of death, intubation, or extracorporeal membrane oxygenation (p = 0.004).
"High viral load was shown to be a predictor of poor outcomes above and beyond age, other medical problems, and severity of illness on presentation, indicating that it can be used to risk-stratify, or triage, patients," said Zacharioudakis, an infectious disease specialist at NYU, in a statement.