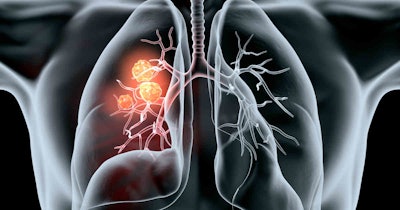 Qiagen announced Tuesday that its Therascreen KRAS kit, a companion diagnostic for non-small cell lung cancer (NSCLC) treatment, has received approval from the U.S. Food and Drug Administration (FDA).
Therascreen KRAS is a tissue-based polymerase chain reaction (PCR) assay designed to identify NSCLC patients likely to respond to treatment with Mirati Therapeutics' Krazati (adagrasib).
The assay detects KRAS G12C, a genetic mutation that is one of the most common KRAS alterations linked to cancer; the mutation is present in approximately 13% of patients with NSCLC. However, despite the prevalence of KRAS mutations, there is an unmet need for innovative treatment options for patients with these alterations.
Krazati is indicated for the treatment of adult patients with KRAS G12C-mutated locally advanced or metastatic NSCLC who have received at least one prior systemic therapy.
This FDA approval is the fourth for the Therascreen assay, which has previously been approved for use in three existing therapies for NSCLC and colorectal cancer (CRC).
Qiagen currently has 11 PCR-based companion diagnostics which are FDA-approved. In addition, Qiagen, is working under master collaboration agreements with more than 25 companies to develop and commercialize companion diagnostic tests for the companies' treatments.
Along with Qiagen's Therascreen KRAS, the FDA has also approved Agilent's liquid biopsy NGS assay Resolution ctDx First this week as a CDx for identifying NSCLC patients likely to respond to treatment with Krazati. The approval of these CDx tests increases options for the underserved NSCLC patient community with KRAS G12C mutations.