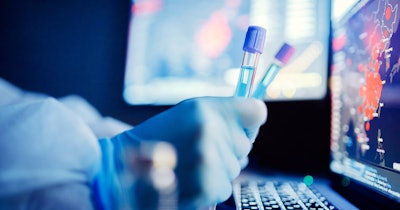 The U.S. Food and Drug Administration (FDA) said on Friday that it has issued an Emergency Use Authorization (EUA) to Abbott Molecular for a real-time polymerase chain reaction (RT-PCR) test intended to detect monkeypox DNA using lesion swab specimens from individuals suspected of monkeypox virus infection.
The test, called the Alinity m MPXV, is the first commercial test kit to be authorized for detection of monkeypox.
The Alinity m MPXV test is intended for use by qualified and trained clinical laboratory personnel specifically instructed and trained in the techniques of RT-PCR and in vitro diagnostic procedures; furthermore, testing is limited to laboratories certified under CLIA, FDA said.
Results are for the identification of monkeypox virus (clades I/II) DNA which is generally detectable in human pustular or vesicular lesion specimens during the acute phase of infection.
In September, the agency issued the first EUA for a monkeypox in vitro diagnostic test to a diagnostics laboratory for the Quest Diagnostics Monkeypox Virus Qualitative RT-PCR test.