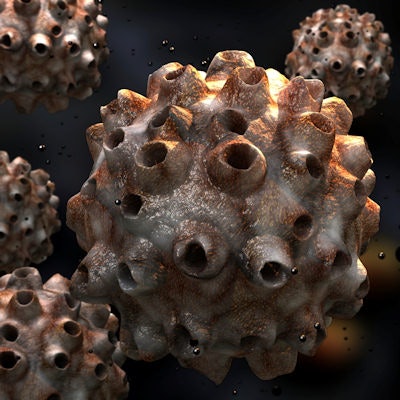 South Korea-based molecular diagnostics company Seegene announced the development of a polymerase chain reaction (PCR) assay that uses three-cycle threshold (3 Ct) value technology. The Allplex HPV HR detection assay was featured at the 2022 European Congress of Clinical Microbiology and Infectious Diseases held in Portugal.
The Allplex HPV HR assay detects 14 high-risk HPV types that cause cervical cancer. The assay provides the individual Ct value of each cancer type, allowing quantitative analysis to determine the infection level. The test is expected to be launched in the first half of 2022.
In a PCR assay, the cycle threshold value is used to quantify the concentration of a viral DNA sequence. A conventional real-time PCR technique finds the Ct value of one target in one channel, but Seegene's 3 Ct technology can provide the Ct value of three targets in one channel without compromising sensitivity and specificity.
Seegene expects its technology to take syndromic testing to a new level. Since the Allplex assay can detect the causative pathogen, level of infection, and the potential of coinfection, it can help determine the priority of treatment and enhance patient management, according to the company.
In the future, Seegene plans to apply 3 Ct technology to its entire product lineup, including assays for respiratory viruses, sexually transmitted infections, gastrointestinal infections, and urinary tract infections.