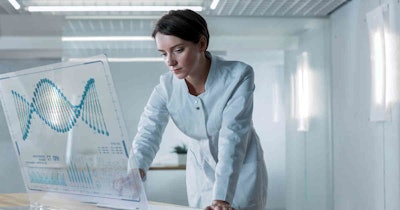 Roche said Tuesday that its Cobas HPV test has been awarded World Health Organization (WHO) prequalification, expanding the screening tool's availability in countries that rely on the global organization's list of prequalified suppliers in making purchasing and implementation decisions.
The test, which runs on Roche's Cobas 6800/8800 diagnostic systems, is part of the firm's Global Access Program, which aims to improve access to cost-effective resources, implement scale-up programs, and contribute to the elimination of diseases in the regions with the greatest need.
WHO prequalification helps expand that access and provides healthcare professionals with greater confidence that their clinical decisions will be based on accurate, reliable results, Roche said.
Screening for human papillomavirus (HPV) can help identify women who are at risk of developing cervical cancer, so that the disease can be treated early, before invasive cancer has a chance to develop. In poorer countries, women are often diagnosed with cervical cancer at a more advanced stage, where the opportunity for a cure is low.
The Cobas HPV test is used for routine cervical cancer screening, including HPV primary screening, co-testing with cytology, and for triage of women with abnormal cytology, to assess the risk for cervical precancer and cancer. The test detects the high-risk HPV types 16, 18, 31, 33, 35, 39, 45, 51, 52, 56, 58, 59, 66, and 68 in a single analysis. It uses amplification of target DNA by polymerase chain reaction (PCR) and nucleic acid hybridization to detect the HPV DNA in patient samples.
Last June 2022, Roche launched an HPV self-sampling solution in countries accepting the CE Mark.