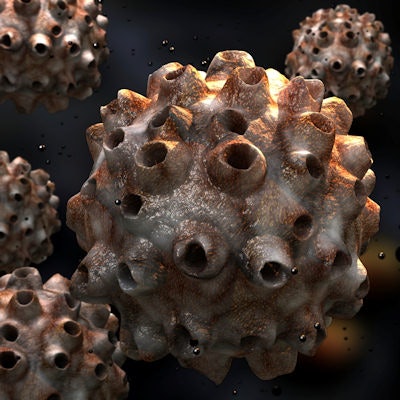 Molecular diagnostics firm Enzo Biochem on Monday announced the launch of its Ampiview RNA gene expression platform for the detection of the human papillomavirus (HPV), expanding the company's position in oncology and paving the way for its expansion into spatial biology.
The platform's products combine sequence-specific probes with Enzo's LoopRNA in situ hybridization (ISH) technology, enabling the products to detect target genes in tissue or cell samples while preserving the morphology, Enzo said. This study of single cells within their native tissue environment, called spatial biology, helps scientists characterize and understand disease, Enzo added.
"This product will support the advancement of drug discovery and development and help close the spatial biology gap in clinical pathology," Hamid Erfanian, CEO of Enzo, said in a statement.
According to the firm, the spatial biology market is expected to reach $2.15 billion in 2030, with a compound annual growth rate (CAGR) of 13.6%. Meanwhile, the HPV testing market is expected to reach $7.3 billion by 2028, with a CAGR of 16.4%, the firm added.