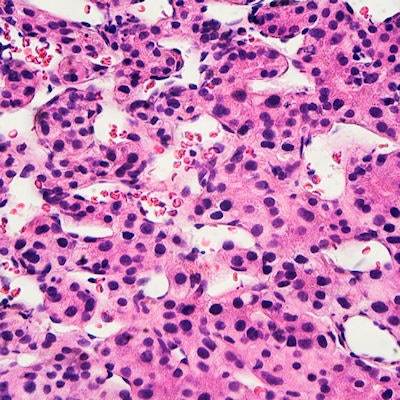 Patients with hepatitis B should be also be screened for hepatitis D, as coinfection puts them at greater risk for liver cancer, according to a study set to be published in an upcoming issue of the Journal of Hepatology
A review of the literature suggests that those who have hepatitis D along with hepatitis B have up to three times the risk for developing hepatocellular carcinoma than if they had hepatitis B alone, reported researchers at the University of Geneva and Geneva University Hospitals, in an article in press. This assessment was based on an analysis of data from 93 studies including a total of more than 100,000 patients.
Hundreds of millions of people have hepatitis B worldwide. It's unclear how many also have hepatitis D -- estimates range from 15 million to 60 million as systematic testing has been lacking, the authors noted in a statement released by the University of Geneva. The review suggests a need for systematic screening of hepatitis B patients for hepatitis D due to the heightened risk for cancer, concluded Dr. Francesco Negro, professor of pathology and immunology at the University of Geneva, and colleagues said in a statement on May 18. Results were initially published online on March 26.