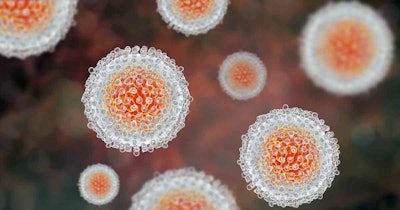 The development of direct-acting antivirals that can cure hepatitis C in 95% of infected people represents one of the most dramatic medical achievements in recent history, according to a viewpoint article co-authored by Dr. Francis Collins and Rachael Fleurence, PhD, both of whom represent the White House Executive Office of the President.
The article, published March 9 in JAMA Network, points out that nearly a decade after the treatment's approval in the U.S., the simple eight- to 12-week oral cure is not reaching a significant fraction of the 2.4 million people chronically infected with hepatitis C in the U.S.
More than 15,000 U.S. residents die of hepatitis C annually. Untreated hepatitis C can lead to cirrhosis, liver failure, hepatocellular cancer, and death. Curative treatment stops transmission, prevents liver disease, and saves lives. However, hepatitis C disproportionately affects individuals without insurance, racial minority groups, incarcerated populations, and illegal drugs users -- populations with poor access to healthcare who face many health and social inequities.
Treatment requires diagnosis, but only an estimated 40% of those infected with hepatitis C are aware of their infection. One major limitation is that hepatitis C testing now requires two steps: an antibody test to detect prior infection, followed by an RNA test to determine whether the infection is active. Test results can take weeks to arrive; a third visit is then needed to initiate treatment.
Only about a third of people diagnosed with hepatitis C who have private insurance, Medicare, or Medicaid are treated. This is partly due to restrictions put in place by health insurance companies, including patient sobriety requirements, documented evidence of liver fibrosis, and treatment access limited to those seen by specialists. Direct-acting antiviral treatment costs around $20,000 per patient.
The Biden-Harris administration is calling on Congress to embrace its proposed five-year program to eliminate hepatitis C in the U.S. The program aims to significantly expand screening, testing, treatment, prevention, and monitoring of hepatitis C infections, focusing on high-risk populations.
The first of the program's three main priorities is accelerating the availability of point-of-care diagnostic tests. Speeding up approvals for such tests would facilitate single-visit programs in high-impact settings, including community health centers, substance use disorder treatment clinics, correctional facilities, emergency departments, and mobile vans.
Second, the program aims to provide broad access to hepatitis C medications. A national subscription model would allow the federal government to negotiate with manufacturers to purchase treatment for all individuals in designated underserved groups. The program also seeks to provide additional co-pay assistance to Medicare beneficiaries.
Third, the program proposes a comprehensive public health effort to engage, inform, identify, and treat people with hepatitis C. The program supports routine universal screening, scaled-up clinician training programs, and reenergized vaccine research.
Program leadership will be housed at the Department of Health and Human Services. Real-time tracking of testing and treatment will allow close monitoring of implementation and adjustment as needed. While the cost of this effort may reach several billion dollars over five years, the projected savings from preventing tens of thousands of expensive liver failure and liver cancer cases would be greater.
"It is rare to have the opportunity, using a simple and safe oral medication, to eliminate a lethal disease," the authors write. "Congressional support can make possible a historic public health initiative that can prevent suffering, save lives, and ultimately save money -- to the benefit of all U.S. residents. How can we not do this?"