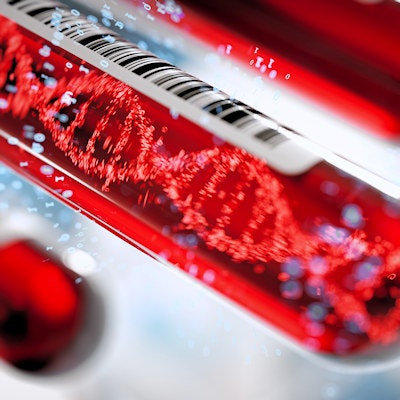 Oncology company Lucence said a recent study in PLOS One has established the high sensitivity, specificity, accuracy, and precision of its LiquidHallmark biopsy assay.
LiquidHallmark is an amplicon-based next-generation sequencing assay developed for the genomic profiling of plasma-derived cell-free DNA (cfDNA). The 80-gene panel profiles point mutations, insertions/deletions, copy number alterations, and gene fusions, and further detects oncogenic viruses (Epstein-Barr virus [EBV] and hepatitis B virus [HBV]) and microsatellite instability (MSI), according to the company.
In the study, clinical application of LiquidHallmark in 1,592 consecutive patients demonstrated a high detection rate (74.8% circulating tumor DNA [ctDNA]-positive in cancer samples) and broad actionability (50.0% of cancer samples harboring alterations with biological evidence for actionability). Among ctDNA-positive lung cancers, 72.5% harbored at least one biomarker with a guideline-approved drug indication, according to the findings.
The results support the clinical use of the LiquidHallmark assay for blood-based genomic testing, Lucence said.