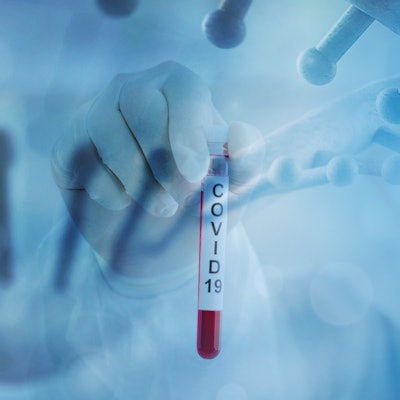 DiaCarta said it has filed an emergency use authorization (EUA) application for its QuantiVirus SARS-CoV-2 test with the U.S. Food and Drug Administration. The test has also received the CE Mark in Europe.
The company noted that it has validated the novel coronavirus/COVID-19 diagnostic test in its own CLIA-certified lab in Richmond, CA, to provide testing services for healthcare providers and patients. Based on real-time polymerase chain reaction (PCR) technology, the IVD test is designed to specifically detect SARS-CoV-2 viral DNA extracted from nasopharyngeal swabs, oropharyngeal swabs, and sputum from patients suspected of being infected, according to DiaCarta.
The assay targets three genes of SARS-CoV-2: N, Orf1ab, and E. In studies, the test demonstrated 96.7% sensitivity and 100% specificity, with no cross-reaction to different types of non-SARS-CoV-2 species, DiaCarta said.