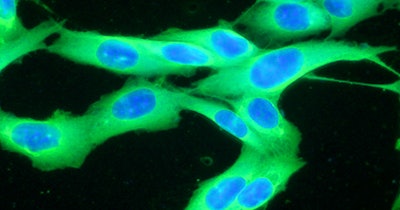 Castle Biosciences announced new data on Thursday from its prospective multicenter DECIDE study showing that results from its DecisionDX-Melanoma test played a significant role in decision-making by 85% of clinicians in the study in whether or not to perform the sentinel lymph node biopsy (SLNB) surgical procedure, used to determine if melanoma has spread to lymph nodes.
The data was presented at the 19th International Congress of the Society for Melanoma Research (SMR), held October 17-20 in Edinburgh, U.K.
DecisionDx-Melanoma is a gene expression profile risk stratification test designed to weigh a patient's individual risk of sentinel lymph node (SLN) positivity in cutaneous melanoma, as well as the patient's risk of recurrence and/or metastasis.
In the study, SLNB was performed in 92% of cases where the DecisionDx-Melanoma test results indicated high risk for metastatic spread; when the test result showed low risk, the decision was made to forego SLNB in 70% of cases, Castle said.
The SLNB procedure has potential for complications. Furthermore, up to 88% of patients who undergo SLNB are negative for metastatic spread.
In conjunction with current guidelines, the DECIDE study results show that DecisionDx-Melanoma results can reduce the number of unnecessary SLNB procedures.