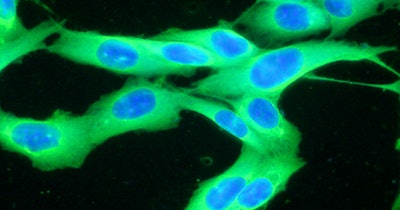 DermTech is laying off 15% of its staff and pausing pipeline programs to reduce spending and stretch its cash runway into the first quarter of 2025.
The San Diego-based company sells a noninvasive melanoma test. Traditionally, healthcare professionals have biopsied pigmented skin lesions to determine if they are melanoma. DermTech says that approach exposes patients to unnecessary surgery and suffers from diagnostic inaccuracy, leading it to use its genomics platform to try to develop a less burdensome and more accurate melanoma test.
Demand for DermTech's DMT melanoma test has yet to take off. Test revenue fell 3% year on year to $3.4 million in the first quarter. With DermTech forecasting that it would run out of money in the third quarter of 2024 under its previous plan, the firm's management team is taking steps to reduce spending and extend the cash runway.
The changes will cost approximately 40 people their jobs. DermTech plans to reduce its workforce by 15% to cut its annual spending by between $25 million and $30 million. The company expects to finish layoffs by the end of next month, and to incur a one-time restructuring charge of $2 million in relation to the changes.
DermTech is reducing its workforce as part of a restructuring that will see the company suspend pipeline programs and focus on growing sales of its DMT melanoma test. Bret Christensen, CEO of DermTech, set out the thinking behind the changes in a statement.
"We've made the tough decision to realign our organizational footprint and capital deployment. We are changing certain tactics to prioritize reimbursed tests and drive revenue growth, which capitalizes on our 40% increase in covered lives to approximately 126 million since the end of 2022," Christensen said. "We have a great opportunity to integrate the DMT into the melanoma care pathway."
Reducing spending buys DermTech time to try to grow sales of DMT and develop a sustainable business. Under the new spending plan, the company expects the $108.4 million it had in the bank as of the end of March to fund operations into the first quarter of 2025.
The opportunity targeted by DermTech is significant, with the company quoting an American Academy of Dermatology analysis that found 15 million surgical skin cancer diagnostic procedures are performed each year, with an average annual spend of $8.1 billion. However, DermTech has not significantly penetrated the market yet.