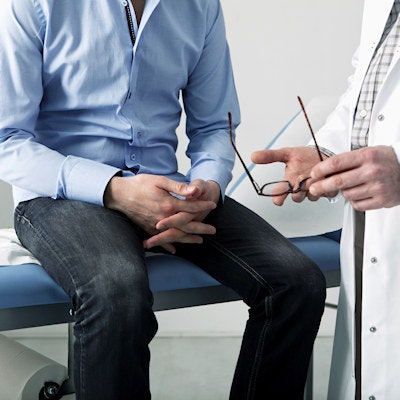 Researchers have developed a noninvasive test based on analysis of microRNA in saliva to detect prostate cancer, according to a September 28 poster presentation at the 2021 American Association for Clinical Chemistry (AACC) annual meeting.
The test distinguishes prostate cancer from benign prostatic hyperplasia (BPH), a benign enlargement of the prostate that can occur as men age. The test can detect eight different microRNAs that either support or suppress tumor growth, according to the researchers, who were led by Drs. Jamal Amri and Mona Alaee of the Tehran University of Medical Sciences.
The researchers acquired saliva samples from 180 men between 45 and 50 years of age. Sixty of the subjects had been diagnosed with prostate cancer using standard methods, and 60 had been diagnosed with BPH.
"The advantage of our study is the use of several microRNAs, which have been reported to be detectable in the blood much earlier than the progression of cancer, which makes for a better diagnosis, as well as the use of saliva as a noninvasive biological sample that causes little pain to patients," Amri said.
Prostate cancer is one of the most common cancers in men. Currently, clinicians use invasive biopsies or tests for prostate-specific antigen levels to diagnose it in the clinic.