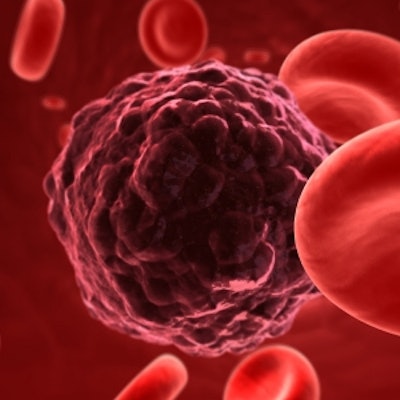 Fully a year into the COVID-19 pandemic, the rate of cancer diagnosis in the U.S. remained sharply below the rate before the outbreak, according to a study published August 31 in JAMA Network Open. The findings indicate that there may be a wave of advanced cancers coming in the near future.
For a four-month period ending March 2021, the rate of cancer diagnosis was 19% lower than before the pandemic for eight common cancers, according to the study, which was completed by researchers from clinical lab operator Quest Diagnostics. While this represented an improvement over the first four months of the pandemic, the cancer diagnosis rate was still much lower than what might otherwise be expected.
Previous studies have found declines in rates for a number of different screening exams. Lockdown measures and fear of going to the hospital are believed to have led many people to postpone preventive medical care like routine screenings that could have resulted in diagnosis of cancer during the first year of the pandemic, the findings suggest.
The current study updates research already conducted by the Quest team, extending the follow-up period through March 2021. The new findings cover new diagnoses during most of the first 13 months of the pandemic for colorectal, lung, pancreatic, cervical, gastric, esophageal, prostate, and breast cancer.
To determine diagnosis rates, the Quest researchers used deidentified laboratory data from 799,496 patients with diagnoses of cancer. They analyzed data over four time periods: prepandemic, March to May 2020, June to October 2020, and November 2020 to March 2021
Decline in diagnoses for 8 cancers during COVID-19 pandemic
Time period
Decline in cancer diagnoses vs. prepandemic
March to May 2020
29.8%
June to October 2020
9.6%
November 2020 to March 2021
19.1%
During March to May 2020, the mean monthly number of new diagnoses fell 30% for those eight cancers, compared with the prepandemic period. Declines were significant for all cancer types, ranging from 36% for breast cancer to 21% for pancreatic cancer.
For June to October 2020, the decline was 10%; the monthly number of patients newly diagnosed with cancer was statistically the same level as before the pandemic for all cancers except prostate. Finally, new cancer diagnoses fell 19% for the period of November 2020 to March 2021.
Delayed diagnosis can lead to more advanced disease, more aggressive and costly treatment, and worse outcomes, the authors noted.