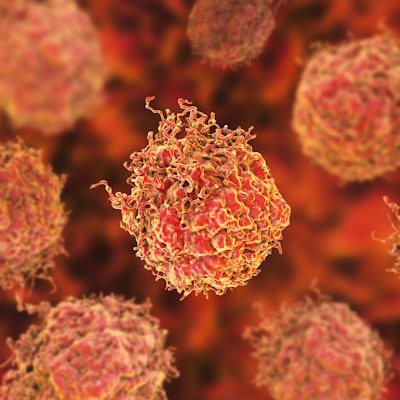 Research presented at the recent American Society of Clinical Oncology (ASCO) virtual conference has shown that genetic screening for prostate cancer is feasible and helps spot disease in asymptomatic men.
A group led by Dr. Rosalind Eeles of the Institute of Cancer Research in London and the Royal Marsden National Health Service (NHS) Foundation Trust evaluated a genetic test that identified DNA changes suggesting increased risk of prostate cancer. They found that screening was not only safe and feasible, but it identified new cancers in more than a third of asymptomatic men and could improve upon prostate-specific antigen (PSA) testing.
"Genetic screening could detect potentially aggressive cancers more effectively than PSA testing -- which is controversial because of its high rates of overdiagnosis," Eeles said in a statement released by the institute.
Eeles' group collected saliva samples from 307 white men and assessed the samples for 130 genetic changes that could boost the men's risk of developing prostate cancer. Each man was assigned an overall prostate cancer risk score. Twenty-six of the 307 patients were selected for further screening; of these 18 underwent magnetic resonance imaging (MRI) scans and biopsy. Seven of the 18 were diagnosed with prostate cancer.
"We were able to identify prostate cancers in over a third of the 18 apparently healthy men who we found to have the highest levels of inherited risk," Eeles said in the statement.
The investigators also assessed how aggressive the cancers identified were, finding that all seven had a mean PSA score of 1.8, which can be safely managed through active surveillance.
"We showed that genetic 'barcoding' of men can safely and effectively identify those at the highest level of risk for prostate cancer, so they can be targeted for follow-up checks," she said.
The researchers plan to conduct another study that will recruit 5,000 patients who will undergo the genetic test.