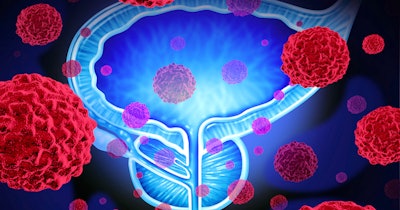 The lack of genomic research for people with African ancestry is hampering efforts to reduce health disparities for people with cancer, according to recent research.
A study published this month in the Journal of the National Comprehensive Cancer Network evaluated molecular results for 113 Black South African men diagnosed with advanced prostate cancer.
According to Globocon2020, a database providing global cancer statistics and incidence and mortality estimates for 36 types of cancer in 185 countries, the world regions most impacted by prostate cancer mortality include populations with significant African ancestry.
Mortality rates for Caribbean and sub-Saharan African populations are 3.4- and 2.5-fold greater than reported for the U.S., respectively. Within the U.S., African American men have a 2.3- to 5-fold higher risk of prostate cancer-associated death than non-African Americans. However, despite men of African ancestry having the highest incidence of aggressive prostate cancer and associated death, no tailored testing criteria have been established for these populations, primarily due to the lack of available data.
The study researchers sought to find evidence for improved genetic testing recommendations. Their study included close examination of 21,899 single-nucleotide variants, 4,626 small insertions and deletions, and 73 structural variants across 20 genes from the 113 Black prostate cancer patients.
After excluding known non-cancer-causing variants, they found 38 mutations across 52 patients. A total of 17 pathogenic (4) and potential oncogenic (13) variants were identified. The 5.6% rate of rare cancer-causing variants was significantly lower than the 11.8% established rate for non-African patients with metastatic prostate cancer, suggesting current gene panels' decreased sensitivity for risk assessment in African populations.
While the researchers recognize that cancer outcome disparities cannot be explained solely by the findings for 113 men, the study provides evidence of the need for greater inclusivity in genetic panel development.
The National Comprehensive Cancer Network Guidelines for Prostate Cancer Early Detection identify Black and/or African American identity as a risk factor. However, poor access to care, social determinants of health, and heritable genes all contribute to this risk factor. The researchers said they hope further research will show how the limitations of current tools can be improved to better reflect the populations served.
"This study opens the door to begin to establish new criteria, providing men of African ancestry with hope that germline testing can change current disparities in clinical outcomes," Dr. Kazzem Gheybi, PhD, the lead researcher and a University of Sydney postdoctoral researcher, said in a statement.
"What is required is concerted effort for inclusion that takes a grassroots approach. We need to build criteria based on population-specific knowledge," said Vanessa Hayes, PhD, University of Sydney chair of prostate cancer research, in a statement. "We encourage cancer care and germline screening providers to establish a research and development arm tailored specifically for African inclusion. We need to move away from the one-size-fits-all model for prostate cancer care; African solutions should address African-relevant disparities in prostate cancer outcomes."