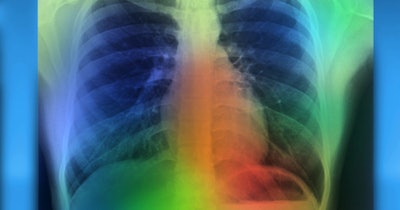 Lunit, a firm specializing in cancer diagnostics and therapeutics powered by artificial intelligence (AI), announced the presentation of data from a collaborative study on the use of the Lunit SCOPE IO test to predict immunotherapy treatment outcomes in lung cancer at the 2023 World Conference on Lung Cancer (WCLC 2023), which will be held in Singapore September 9-12.
The study was co-led by Lunit, the Northwestern University Feinberg School of Medicine, Ascension Saint Francis Hospital, and Lincoln Medical and Mental Health Center.
Lunit SCOPE IO is an AI-powered analyzer which identifies tertiary lymphoid structures (TLS) within the tumor microenvironment. The study, which analyzed data from 85 patients with non-small cell lung cancer (NSCLC) who received immune checkpoint inhibitors, builds on recent findings showing that TLS can serve as predictive markers for the effectiveness of immuno-oncology treatments.
Lunit SCOPE IO was developed using a globally derived dataset of thousands of hematoxylin and eosin (H&E)-stained whole-slide images from 18 different types of cancer.
The use of Lunit SCOPE IO for TLS evaluation yielded clinically significant correlations with patients' overall survival, Lunit said in a statement. Compared to 60 patients without TLS, the 25 patients with TLS detected by Lunit SCOPE IO had notably prolonged overall survival. This correlation remained consistent regardless of PD-L1 expression. PD-L1 is a known biomarker for treatment response in NSCLC patients.
The abstract of the presentation, entitled "Tertiary Lymphoid Structures Assessed by an AI-powered Analysis of H&E Images is Correlated with Favorable Outcomes of Immunotherapy in NSCLC," is available on the WCLC 2023 website.