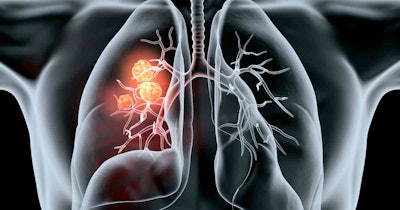 Riken Genesis, Precision Medicine Asia (known as Premia), and Amoy Diagnostics on Monday announced that the AmoyDx Pan Lung Cancer PCR Panel, known as the AmoyDx PLC Panel, has been approved by the Japanese Ministry of Health, Labour, and Welfare (MHLW) for use as a companion diagnostic (CDx) with selpercatinib in the treatment of RET fusion-positive non-small cell lung cancer (NSCLC).
The AmoyDx PLC Panel is a polymerase chain reaction (PCR) test that can evaluate the presence of activation alterations in 11 driver genes. The test has been approved by the Japanese MHLW for the identification of activating alterations in seven of these driver genes, including RET, to be used in identifying patients whose NSCLC is likely to respond to treatment with selpercatinib.
As a result of the approval, the AmoyDx PLC Panel can now be used to identify RET fusion-positive NSCLC patients for treatment with selpercatinib, thereby expanding their therapeutic options.
In a joint statement, Kenji Iwakabe, president and CEO of Riken Genesis, Li-Mou Zheng, PhD, founder and CEO of AmoyDx, and Wenn Sun, PhD, founder and president of Premia, said they intend to develop and commercialize additional, new therapy options for Japanese patients.
Selpercatinib is sold under the brand name Retevmo, among others; Retevmo is manufactured by Eli Lilly.