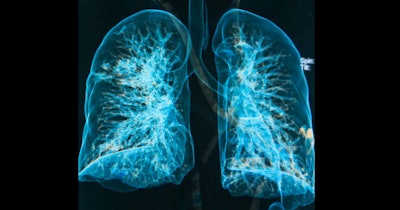 Boehringer Ingelheim and Thermo Fisher have formed a partnership to develop companion diagnostic (CDx) tests for identifying patients with non-small cell lung cancer (NSCLC) with specific genomic mutations who may benefit from targeted therapies as they become available.
Under the agreement, the two companies will develop multiple CDx tests based on Thermo Fisher's Oncomine Dx Express Test on the Ion Torrent Genexus Dx, as well as its Oncomine Dx Target Test. Thermo Fisher obtained the CE Mark for the Oncomine Dx Express Test in August 2022, and subsequent U.S. Food and Drug Administration (FDA) approval.
Financial and other terms of the agreement haven't been disclosed.
In January, Boehringer Ingelheim collaborated with Roche subsidiary Foundation Medicine to develop the FoundationOne CDx test for an investigational biliary tract cancer drug. The firm has also partnered with BiomX to identify biomarkers for inflammatory bowel disease.
Thermo Fisher has also collaborated with AstraZeneca to develop solid tissue and blood-based CDx tests for the NSCLC drug Tagrisso (osimertinib).