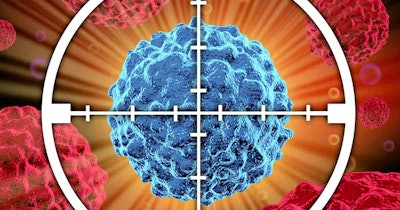 Illumina has struck a deal to make Pillar Biosciences' oncology assets commercially available globally as part of its own portfolio.
Indianapolis-based Pillar is built on target enrichment chemistry technology that is designed to help reference laboratories and clinical oncology laboratories by automating and accelerating tumor variant detection. The company won U.S. Food and Drug Administration (FDA) premarket approval for a test to inform targeted treatment of non-small cell lung cancer (NSCLC) and colorectal (CRC) cancer in 2021.
By detecting EGFR mutations and KRAS wild-type tumor tissue, the test can help physicians determine if a patient is eligible for targeted treatments such as epidermal growth factor receptor tyrosine kinase inhibitors. The company has filed to expand the U.S. label to cover eight additional cancer types.
Pillar, which has partnerships with Beckman Coulter Life Sciences and Labcorp, designed its NSCLC and CRC panel to run on the Illumina MiSeq Dx instrument. The instrument is a next-generation sequencing (NGS) platform for in vitro diagnostic testing.
Now, Pillar has partnered with the company behind the instrument. Starting this month, Illumina, the leading company in the NGS space, will provide Pillar's assays alongside its own cancer products. Pillar CEO Randy Pritchard explained the benefits of the partnership in a statement.
"This agreement will facilitate seamless integration between Pillar Biosciences assays and Illumina sequencers, delivering a streamlined workflow and complementary product offerings and leading to faster turnaround times for patients," Pritchard said.
Phil Febbo, chief medical officer of Illumina, added that the combination of Pillar's tests and Illumina's sequencing and bioinformatics technologies "will enable rapid and focused genomic profiling of tumors, which is essential to facilitate personalized therapy in healthcare systems across the globe."
Partnering with Illumina gives Pillar access to a larger commercial team. Illumina reported revenues of $4.6 billion last year. Pillar raised $29.7 million in a Series C financing round to fund commercialization of its tests in 2020.