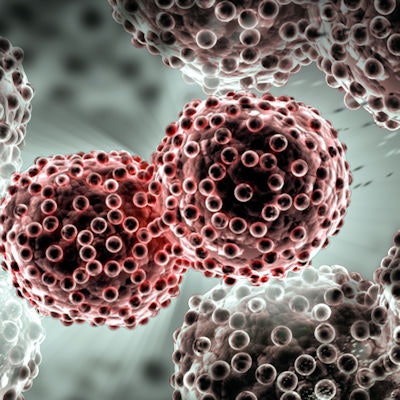 Guardant Health and partner Blueprint Medicines on Monday announced clinical data presented at the International Association for the Study of Lung Cancer (IASLC) meeting in Vienna that show the EGFR C797X mutation to be the most common block to osimertinib therapy in patients with non-small cell lung cancer.
A study that used Guardant's GuardantInform database analyzed information from more than 2,000 patients with any EGFR mutation who had undergone osimertinib therapy, as well as outcomes from this therapy up to five years after it began. It showed a 12.5% incidence of the mutation in lung cancer patients unlikely to respond to the treatment, the company said.
The results indicate the need to identify C797X-driven osimertinib therapy resistance in patients with EGFR-mutant lung cancer and to tailor therapy options, according to Guardant.
GuardantInform enables research across more than 60 cancer types on topics such as acquired resistance, the presence of specific alterations impacting the efficacy of a drug, and the impact of co-occurring biomarkers on clinical outcomes, the firm said.