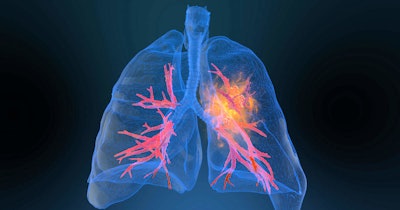 Biotech firm Micronoma this week announced that the U.S. Food and Drug Administration (FDA) has awarded a breakthrough device designation for its microbiome-based OncobiotaLung assay.
The company noted that as a result of the designation, it can expect continued guidance and prioritized reviews from the agency of an upcoming clinical trial, part of a process aimed at obtaining a pre-market approval.
According to Micronoma, the FDA based its decision on the ability of the firm's technology to categorize lung nodules into high risk or low risk of malignancy through a blood draw in the earliest stages of the disease.
The technology leverages sequencing and machine learning as part of the liquid biopsy approach.
The breakthrough device designation is partly based on the findings of Micronoma's co-founders, published in Nature and Cell. These discoveries were then validated in a large, lung-specific cohort, as described in a manuscript shared with the FDA and under review at a high-impact journal, the firm said.