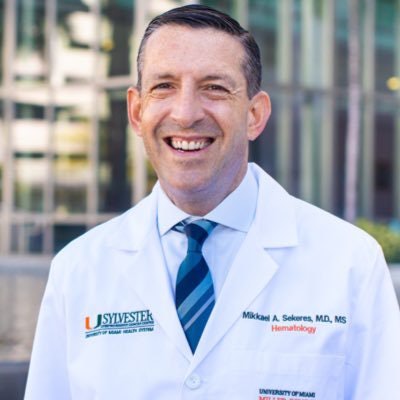 Major advances in treating patients with myeloid disorders were presented at the American Society of Hematology (ASH) 2021 meeting in Atlanta. LabPulse.com spoke with Dr. Mikkael Sekeres about some of these exciting developments.
Sekeres is chief of the division of hematology at the Sylvester Comprehensive Cancer Center in Miami. He also serves as ASH's communications director. Sekeres' research interests are in leukemias, myelodysplastic syndromes, and myeloid malignancies.
Click on the video below to hear his thoughts.