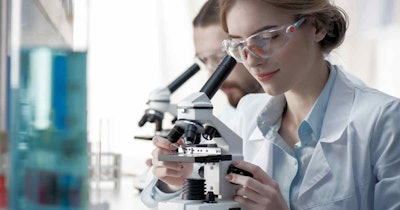 The Panel of National Pathology Leaders (PNPL) this week announced the publication of its first commissioned research paper, "Pathologists' Assistants in Nontraditional Roles: Uncovering the Hidden Value in Your Laboratory."
The paper, published on October 10 in the Archives of Pathology and Laboratory Medicine, is based on a literature analysis and interviews with more than a dozen pathologists' assistants (PathAs) working in nontraditional roles, as well as with pathologists who benefit from their unique functions, PNPL said.
Pathologists' assistants have been involved in the traditional roles of macroscopic examination ("grossing"), frozen sections, and autopsy since the profession was developed in the 1970s as a response to the workforce shortage in pathology.
PNPL noted that the assistants are well suited for handling nontraditional roles, including the following:
Administration and operations
Financial operations
Quality assurance
Education and research
Regulatory and compliance
Information technology
However, PathAs are often underutilized because their value is easier to measure in traditional roles.
According to the new study, using PathAs to the full extent of their abilities brings value to hospital-based and private pathology practices, healthcare systems, and patients through improved quality of care, saving pathologists' time, increased revenues, and enhanced department and practice reputation.