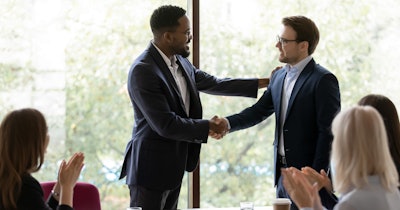 Seegene said Wednesday that it is discussing the expansion of a partnership with Werfen for the Spanish and Portuguese marketplaces.
The partnership, executed through Seegene's OneSystem initiative, would lead to the joint development of syndromic quantitative polymerase chain reaction (qPCR) assays suitable for the Spanish and Portuguese healthcare systems, including assays for sexually transmitted infections and drug resistance, the firm said.
The South Korean company added that it is discussing the co-development of qPCR assays at Werfen's OEM Technology Center in Barcelona, Spain.
Seegene added that through its OneSystem business it aims to share its syndromic qPCR technologies and a digitalized development system that enables less experienced researchers to develop assays. Additionally, Seegene provides automated manufacturing technologies to produce syndromic PCR assays compatible with its OneSystem instruments.
In March, the company inked its first OneSystem global partnership agreement with Israel-based diagnostic testing firm Hy Laboratories.