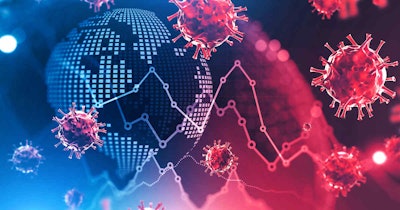 Seoul, South Korea-based Seegene said on Tuesday that it is looking to collaborate with other diagnostic testing organizations to apply its syndromic polymerase chain reaction (PCR) technologies in its partner firms' geographic markets.
Specifically, the company aims to partner with recognized companies in each country to develop and manufacture customized, syndromic PCR tests using Seegene technologies and know-how.
Seegene added that under the initiative, it aims to enable partnering companies to address potential disease outbreaks and collaboratively prevent future pandemics.
Embracing an open innovation model, Seegene is looking for leading companies to join a collaborative network and collectively develop hundreds, or more, of syndromic PCR assays annually to serve both local and global markets.
Seegene noted that its automated PCR testing system, called One System, is enabling decentralizing lab testing at an affordable price. On March 22, it signed the first One System global partnership agreement with Israel-based diagnostic testing firm Hy Laboratories.
"The major challenge in PCR molecular diagnostics is the number of different laboratory instruments required to run assays from different manufacturers," Dr. Jong-Yoon Chun, CEO of Seegene, said in a statement. "We believe that consolidating all PCR tests onto One System will revolutionize assay developer and user experiences in syndromic PCR tests."