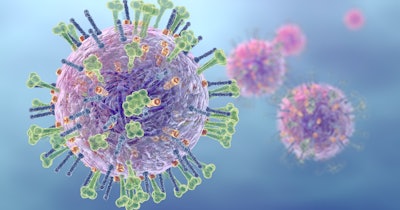 Molecular diagnostics firm BioGX announced the commercial release of its portable pixl qPCR platform for use with the firm's CE-IVD marked assays outside the U.S.
The expanded availability of its products complements a recent U.S. Food and Drug Administration (FDA) expanded Emergency Use Authorization (EUA) for the Xfree COVID-19 Direct RT-PCR running on the PCR platform, the firm said.
Pixl is a benchtop four-channel, 16-well RT-PCR instrument that supports rapid turnaround times for batches of up to 16 samples, with integrated results interpretation on a device with the compact footprint of a touchpad, BioGX said.
This platform can be used with the following BioGX CE-IVD marked assays:
Xfree COVID-19 (N1-gene) Direct RT-PCR
Xfree COVID-19 (N1/RdRp), Flu A, Flu B
Xfree Group A Streptococcus
The firm said that it will make additional syndromic tests available on the pixl platform from its menu of lyophilized multiplex assays starting in January.