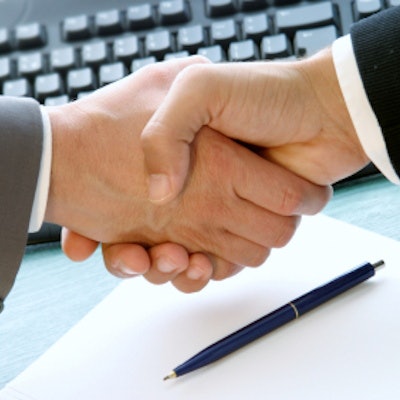 QuantuMDx said Tuesday that it has entered a cooperation agreement with Sansure Biotech to accelerate the commercialization of the QuantuMDx Q-POC multiplex PCR platform and its assays in China.
Sansure Biotech is an in vitro diagnostic test provider based in Hunan, China.
Under the terms of the agreement, QuantuMDx and Sansure will enter a global R&D, manufacturing, and commercial partnership aiming to bring an array of molecular diagnostic assays to Q-POC, QuantuMDx's portable, sample-to-answer multiplex PCR platform.
"This cooperation agreement will now enable both companies to explore and leverage reagent, components of the Q-POC instrument, and cassette assays for cost-down opportunities and scalability in China, with an expectation to reduce our cost of goods," Jonathan O'Halloran, chief executive of QuantuMDx, said in a statement.
The agreement grants Sansure exclusive rights to the system in China, while QuantuMDx will receive licensing and royalty payments. QuantuMDx will also have exclusive rights to sell Sansure-translated assays outside of China.
Financial terms of the agreement were not disclosed.
This agreement follows a $15 million equity investment in QuantuMDx in November 2021 from Vita Spring IVD Fund, a Hong Kong-based venture capital firm.