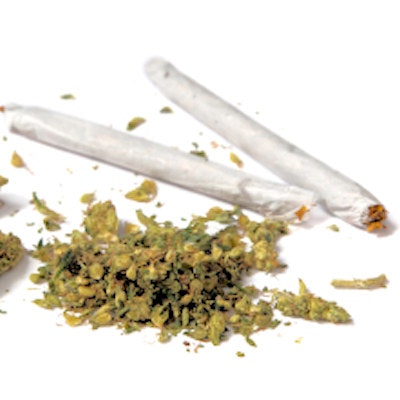 Scientists have developed a rapid, onsite assay for the detection of tetrahydrocannabinol (THC), the psychoactive part of marijuana, in oral fluid samples, according to a study published on October 20 in Science Translational Medicine.
The THC assay -- dubbed express probe for onsite cannabis inhalation (EPOCH) -- can detect the compound with high sensitivity and provide results within five minutes, according to the research group, led by Hojeong Yu, PhD, of Harvard Medical School.
In addition, the assay has a detection limit of 0.17 ng/mL, which is below the regulatory guideline of 1 ng/mL, the researchers noted.
The authors stated that their assay stands out from other types of THC tests because current "available tests produce low-sensitive binary results (lateral flow assays) or have long turnaround [time] (gas chromatography-mass spectrometry)."