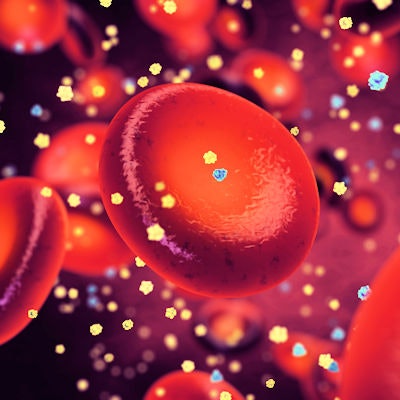 Diabetes accounts for annual healthcare spending of $760 billion and the diabetes testing market is anticipated to reach $18.9 billion in 2021. Traditional diabetes testing with test strips and test monitors is still used by most patients with the condition to test sugar levels.
However, technological advances and increased knowledge of diabetes have led to two new areas driving the diabetes testing market: continuous glucose monitoring (CGM) and hemoglobin A1c (HbA1c) testing.
Diabetes prevalence
The growing incidence of diabetes presents a health crisis in many countries. Diabetes is emerging as one of the chief public health challenges of the 21st century, especially in developing nations, according to the International Diabetes Federation (IDF). In addition, 470 million people worldwide had diabetes as of 2020, with deaths from diabetes projected to rise by more than 50% in the next 10 years, according to the World Health Organization (WHO).
Diabetes already accounts for annual healthcare spending of $760 billion and this is likely to rise to $927 billion by 2035, according to IDF estimates. More importantly, an estimated 232 million diabetes cases are yet undiagnosed, with most of these people living in low- and middle-income countries with far less access to medical care than in developed countries.
The major breakthrough of CGM
Continuous glucose monitoring is considered the most significant breakthrough in diabetes management in the past 40 years. The ultimate goal for insulin-dependent diabetics remains the closed-loop pump-monitor CGM system, which would automatically receive glucose readings from a CGM device, determine how much insulin to deliver, and then administer the insulin with no outside prompting (hence the term "closed loop").
The major companies in this segment -- Abbott, Medtronic, and Dexcom -- are working with sixth generation devices to offer closed-loop CGM systems that include a meter (sensor), transmitter, and insulin pump. These companies account for 80% of the market, but more companies are beginning to enter this exciting emerging test segment.
In January 2020, Tandem Diabetes Care received U.S. Food and Drug Administration approval for its Control-IQ artificial pancreas. The system tracks blood glucose levels with a CGM device and automatically delivers the hormone insulin as needed. In June 2020, Abbott entered into a partnership with Tandem Diabetes Care to integrate Abbott's FreeStyle Libre CGM with Tandem's insulin delivery products.
HbA1c testing
HbA1c, which is a specific glycated hemoglobin (a form of hemoglobin that is chemically linked to a sugar), is an essential component to both the diagnosis and management of patients with diabetes mellitus. As a result, measuring HbA1c has become an integral component of the standard of care for diabetic patients.
HbA1c methods fall into two broad categories: those that use molecular charge (ion-exchange high-performance liquid chromatography [HPLC], and electrophoresis) and those that use molecular structure (immunoassay and affinity chromatography). There has been a trend toward immunoassay and point-of-care (POC) tests because of their simplicity and wide availability where HPLC, electrophoresis, and chromatography technology is not readily available.
HbA1c testing offers several advantages over traditional glucose testing: it can be conducted at any time of day without fasting, and HbA1c values vary less than fasting plasma glucose values and offer a picture of a patient's average blood glucose level over the preceding two to three months.
HbA1c testing is poised to emerge as a popular technology with outpatient clinics, physician office laboratories, and small hospital-based laboratories. The self-testing segment is driven by the availability of mail-in, home collected sample lab services. These lab services offer diabetics an essential value-added test interpretation and physician consultation component without leaving home.
However, the test migration to self-testing will be slower than many analysts anticipate. This is due to controversy over technologies and test interpretation and also the widespread availability of HbA1c on lab-based instruments.
Bruce Carlson is the publisher of Kalorama Information, part of Science and Medicine Group. Kalorama's market reports can be found on Kalorama's website.
Disclosure: LabPulse.com is a sister company of Kalorama Information.